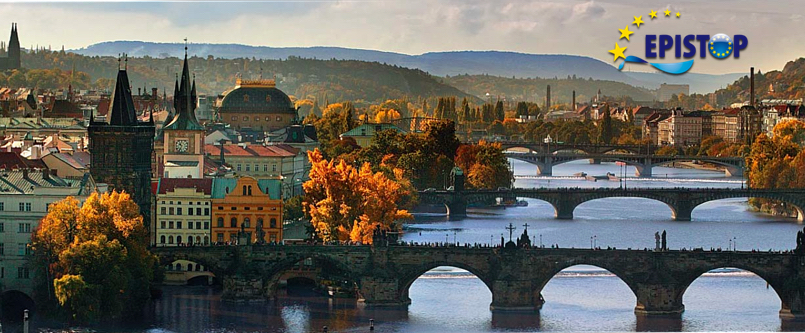 EPISTOP General Assembly Meeting
17 – 18 November 2016, Prague, Czech Republic, Hotel Pyramida

Dear Colleagues,
On behalf of the organizational board, I would like to extend an invitation for you to join us in Prague, in November 2016 and take part in EPISTOP General Assembly Meeting that will take place in a nice hotel Pyarmida close to the Prague Castle.

To ensure your accommodation, please kindly contact the hotel Pyramida till 1st October 2016! by online form here or by phone +420 233 102 273 or by email to rezervace@hotelpyramida.cz. Please report the "password EPISTOP" to obtain better conference prices.
To ensure your participation to the meeting, please kindly register yourself till 1st October 2016 here:


Spouses are also welcome to join the dinners and stay at the meeting hotel. Accompanying persons must pay extra for meals and part of the room (see "Fees" on left menu).
Prague, often nicknamed the mother of cities or the city of a hundred spires is the capital and the largest city of the Czech Republic. Since 1992, the extensive historic centre of Prague has been included in the UNESCO list of World Heritage Sites and it contains one of the worlds most pristine and varied collections of architecture, from Art Nouveau to Baroque, Renaissance, Cubist, Gothic, Neo-Classical and ultra-modern art.
We are very happy that we will be able to welcome you near the real historical heart of Prague where our meeting will take place. We hope that you will not only greatly benefit from the program, exchange information and ideas with your acquaintances but you will also have the opportunity to explore the history and hospitability of our capital city and enjoy your stay in Prague.
Second we would like to inform you about opportunity to attend Prague Meeting on Epileptology and Pediatric Neurology on Wednesday, 16th November 2016. Please see the attached pdf. Since the event is just one day before our EPISTOP General Assembly Meeting, some of you could be interested to visit also this event. In this case, you can extend your accommodation in the same Hotel Pyramida as you stay for EPISTOP plus we kindly ask you to register for the event in advance since the capacity of the lecture hall is limited. You can register here: https://dm-mailinglist.com/subscribe?f=30151df5
Looking forward to your arrival!

Prof. Pavel Kršek, M.D., Ph.D.
Local organizator

All information related to this meeting will be published on this web page.