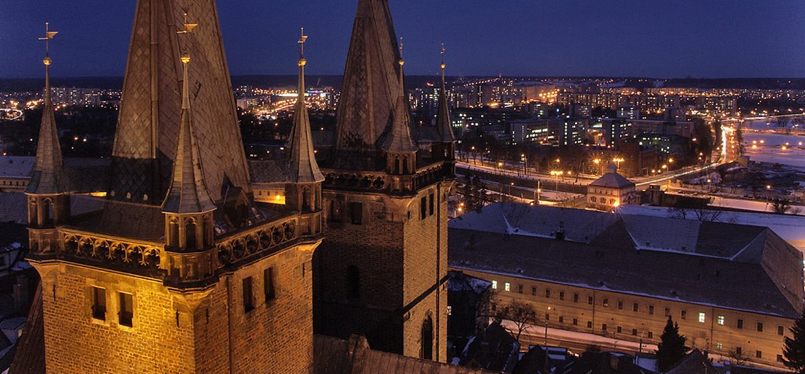 19th ESO Stroke Summer School 2015
24 - 28 August 2015, Hradec Králové, Czech Republic
Pro mapu klikněte zde.

Hotel Nové Adalbertinum

Adresa:

Velké náměstí 32, 500 03 Hradec Králové, Tel.: +420 495 063 111, http://www.noveadalbertinum.cz/en/




Accommodation in a pleasant quiet part of the historical center of Hradec Králové. Rooms are 1, 2 and 3 bed with private shower, toilet, satellite TV, telephone and internet connection. There is accommodation for the handicapped. The hotel has two lifts. Breakfast is served in the form of snack bar tables in the hotel restaurant Evergreen. Reception is guaranteed for 24 hours. Hotel Nové Adalbertinum has its own parking place in a closed courtyard; this parking can be used by hotel guests only. Additional parking is located directly in front of the Grand Hotel on the Square. Parking costs are not included in the accommodation and must be paid separately.

Pokoje:
Ceny jsou uvedeny včetně snídaně, DPH a obecního poplatku.