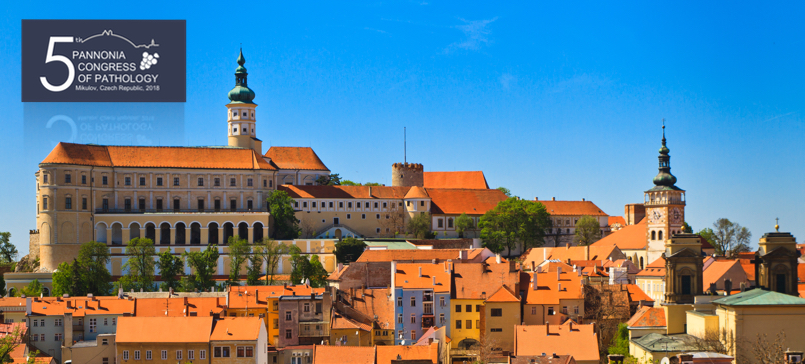 5th PANNONIA CONGRESS OF PATHOLOGY
16 - 19 May 2018, Mikulov, Czech Republic

We are happy to host the 5th Pannonia Congress of Pathology which is considered to be the strongest regional congress in the field of Pathology. It is organized by the national societies and/or the national branches of the International Academy of Pathology (IAP) of Czech, Austria, Croatia, Hungary, Slovakia and Slovenia expecting attendance of around 250 pathologists from the respective countries but also from the broader region.
It is my great pleasure to invite you to kindly attend this event of broad importance.
MAIN TOPICS
Pathology of head and neck
Soft tissue tumors
Urogenital pathology
Additionally, there will be a precongress program with lung and GIT topics
OFFICIAL LANGUAGE
The congress will be held in English.
In the name of the organizer, I remain with kindest regards
prof. MUDr. Aleš Ryška, Ph.D.
Local Organizing Committee